In Improvisation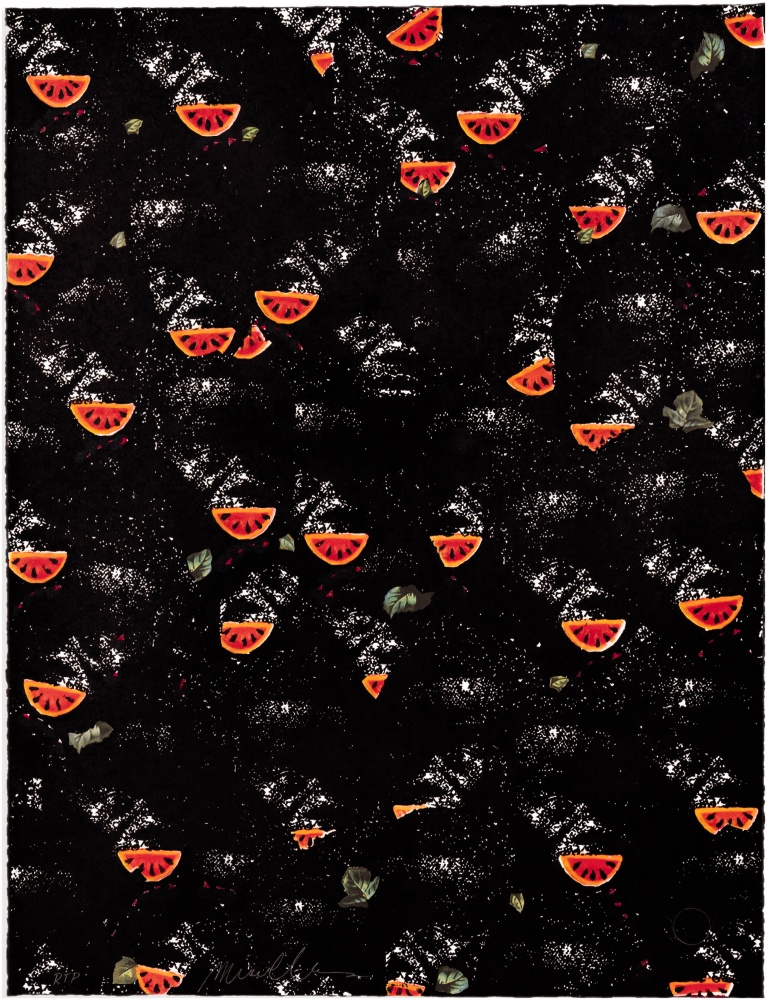 The actual value of an artist is cultivated from within; once truly understood, only an artist can reveal his or her real exceptionalism. Miles Davis's famous quote, "In improvisation, there are no mistakes," is as readily applicable to art as it is to life.
Every one of us possesses unknown properties we must discover and bring forth. A search for creative excellence begins by understanding the significant role personal introspection plays in creative processes. Know thyself; order is heaven's first law. During formative years, artists become aware of the importance of being curious about the world, objects, experiences, and organizational systems. Equally, artists investigate the origins of why and how they interpret the world they navigate each day while embracing their internal biases. Regardless of the context, a person at their unrivaled best does with ease that which takes any other significant time and effort to achieve. Excellence is accessible to all through hard work, but only a few can achieve greatness through controlled focus and sustained creativity.
More than ever before, art world institutions engage in endless searches for the next now. These relentless efforts seek to measure, document, and illuminate creative experiences and expressions. Currently, the belief is that these efforts are necessary to create and sustain perceptions of value.
Out of necessity, the artist simultaneously engages in worthy pursuits of creative excellence. Artists equip themselves with ripe intuition and genuine intentions. Unfortunately, most artists succumb to the powerful appeals of an institution's provisional offerings. Notwithstanding, some artist remains committed to lengthy journeys guided by opportunities to orchestrate significant works of art whose worth exceeds notions of past, present, or tomorrow. As productive years come into view, an abundance of opportunities must not be an excuse for a lack of business acumen. Do the necessary work to ensure personal, creative, and business interest.
These parallel systems occasionally consecrate creative expressions to a status of sacred works of art. An anointed artist intrigues, delights, and defies as the lively taste of their intoxicating sweet sweat of authenticity ignites nuanced complexities among contemporary thought. In the 1996 film Basquiat, Julian Schnabel depicts a surfer riding a wave across a Gotham City skyline. Like a lone eagle effortlessly carving its way through spacious blue skies, the surfer achieves a sense of unity. It is this fulfillment of a natural tendency that signifies greatness in each of us.
Artists are peculiar instruments capable of expressing complex nuances about humanity and the world around them. While developing a broad range of styles and strategies, artists make art with the meticulous intention that arouses desire among less fulfilled minds. Albert Einstein believed the artist must produce elevating work that challenges people, thus indirectly advancing society. The next few decades present unique opportunities for artists to function and make contributions to society differently than before. In an advanced, technologically driven culture, an artist must be motivated by the mastery of their authentic self, not fame. The development of one's complete personhood sustains individual and universal worth. Mindfully nurture creativity and imagination, and resist surety; commit to nothing in excess, if not life itself.
---
Michael Ray Charles's work explores historic African American stereotypes from the antebellum South, appropriating images from advertising and pop culture to expose the underlying racism in contemporary culture. Born in Lafayette, Louisiana, in 1967, he earned a BFA from McNeese State University and an MFA from the University of Houston. He is the Hugh Roy and Lillie Cranz Cullen Distinguished Professor of Painting at the University of Houston's School of Art.