The following essay by Margo Handwerker and Richard Saxton is part of "Beyond Survival: Public Support for the Arts and Humanities," a call for reflections on and provocation about the precarious state of arts funding after decades of neoliberal economics and the long culture wars.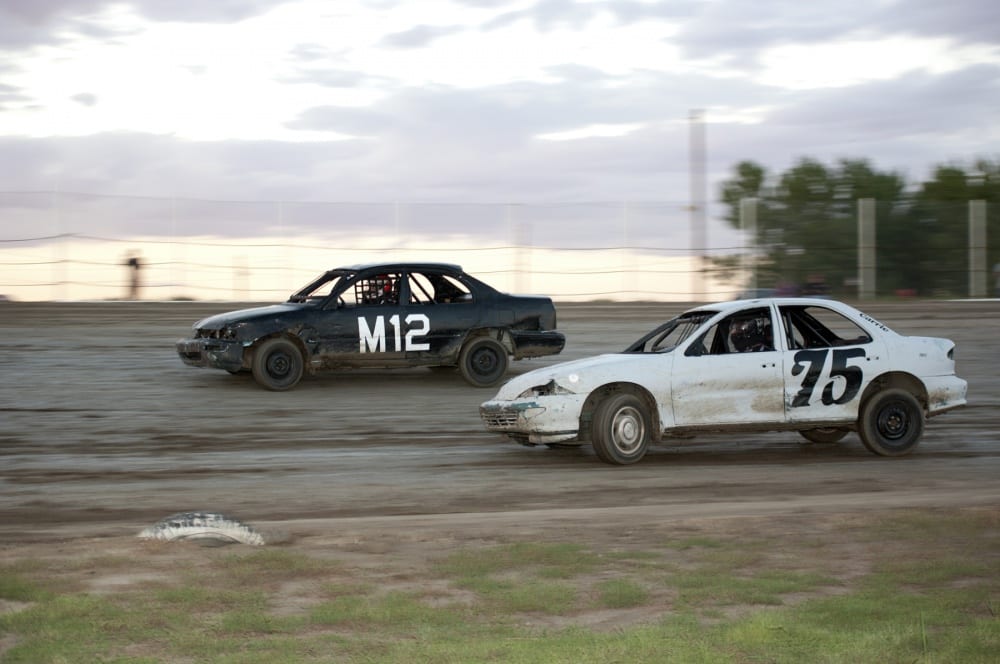 Based in Colorado, M12 is an ever-evolving collective of artists, researchers, and writers creating context-driven artworks. Our work is profoundly locational and durational. The sites we engage have deep roots: multigenerational family land and businesses, ghost structures, stories of victory and trauma. It takes time to get to know the soul of a place, whether a concrete slab, a building, a town, or a field—time to know that it's a place that inspires us and should inspire others, if only they knew it were there.
Deeply locational work is very difficult to fund properly nowadays without the support of a private entity. Like many artists who work in this way, we've relied (too much) on grants. And we've found that grantmakers in the United States simply do not trust cultural practitioners and their ability to carry out experimental, long-term projects like ours. It's nearly impossible to sketch out what an experiential place-based project will be at the time proposals are due—usually six months to a year before the money becomes available. This model favors more predictable frameworks that don't require preliminary field research or site visits: exhibitions, residencies, festivals, and arts (as business) incubators are all the rage. This kind of speculation—which resembles real estate investment more than philanthropy—is anti-risk and, therefore, anti-innovation, anti-creativity, and anti-art. When artists pass through the rigorous vetting process and actually receive a grant, stringent reporting requirements attempt to quantify the "usefulness" of a project—implying that art isn't already useful and that its value can be measured in numeric terms: number of artworks, number of hours, number of events, number of visitors. These requirements for reporting perpetuate the notion that artists are not to be trusted to make acceptable work or even to behave professionally by managing their resources appropriately.
We understand the role of accountability. But there is not enough patience among granting organizations to invest in high-risk, high-reward projects by artists. Trained artists know the value of risk and of error, that we can only improve if we hold ourselves accountable. People give money to all kinds of causes without requesting a fifteen-page report in exchange. People give money to churches, to personal and political campaigns on Facebook and Kickstarter, to disaster relief, for Girl Scout cookies (even though the new recipes just aren't as good). We believe so strongly in a cause that we trust others to manage the resources required to fulfill our collective mission. Today's arts funders, by contrast, are a little like helicopter parents. Ultimately, this outlook overshadows the role that the arts have played historically in challenging and uniting our systems of belief, bridging divisions, and enabling coexistence within a multicentered society. Rather than funding safe "beautification" projects or "conversations," shouldn't arts funders subsidize more experimental routes? Such a focus would demonstrate confidence in and respect for artists and establish a stronger presence for artists and arts literacy within our nation's communities, whether urban or rural.
---
Margo Handwerker is chief curator and director of the Texas State Galleries. She is a member of M12 STUDIO.
Richard Saxton is an artist and University of Colorado professor whose work focuses primarily on rural knowledge and landscape. He founded M12 STUDIO, an interdisciplinary collective that creates and supports new modes of art making in often rural and remote areas.
---
The next response in the In whose interest? chapter is "Scale, Proximity, Praxis" by Shannon R. Stratton.