Addendum to
Art Journal
75, no. 3 (Fall 2016)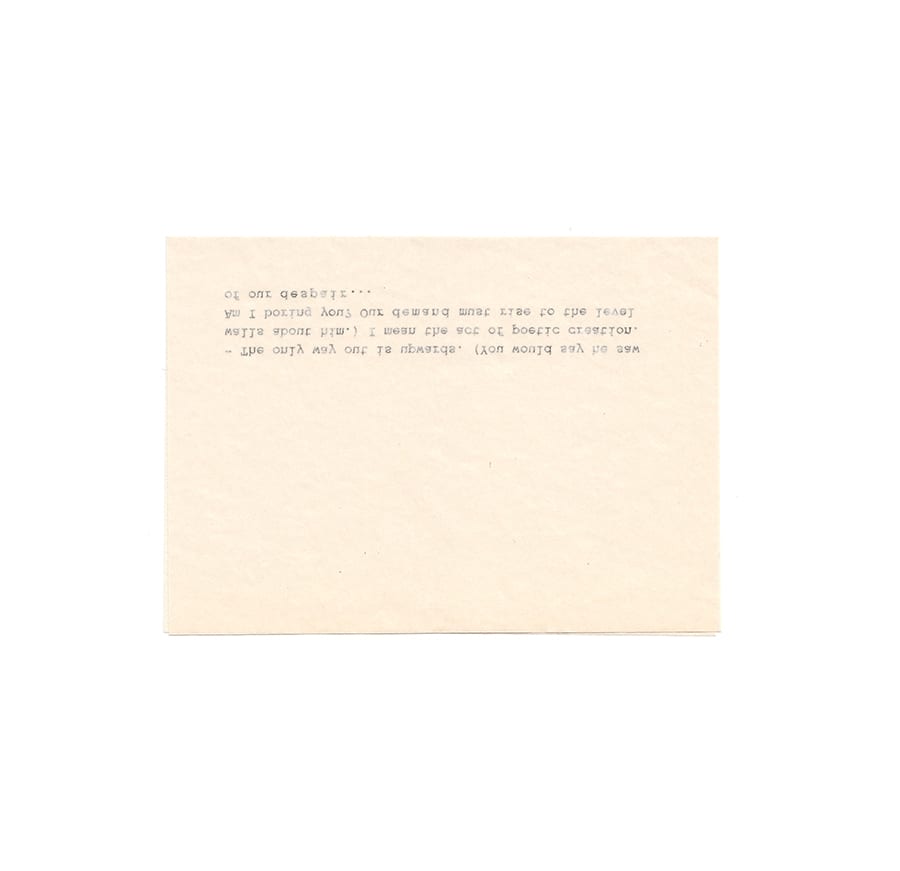 — The only way out is upwards. (You would say he saw walls about him.) I mean the act of poetic creation. Am I boring you? Our demand must rise to the level of our despair. . . Excerpt from Pandelis Prevelakis, I Kefali tis Medousas [The Head of Medusa] (Athens: Friends' Editions, 1963), trans. the artist and Markus Nystrom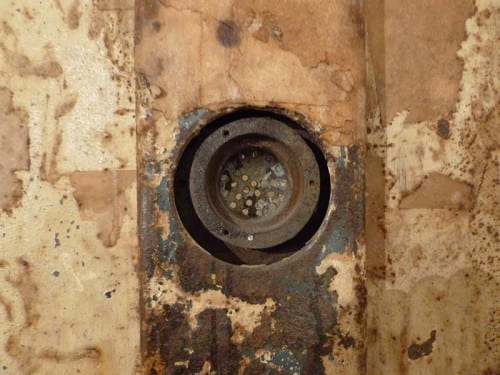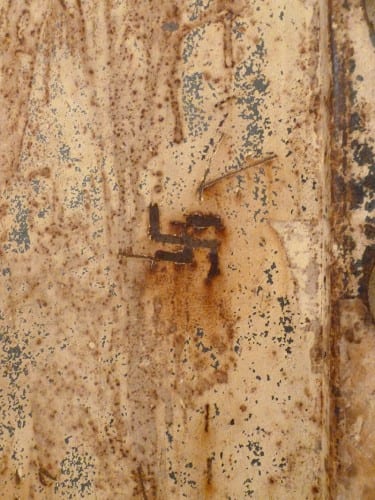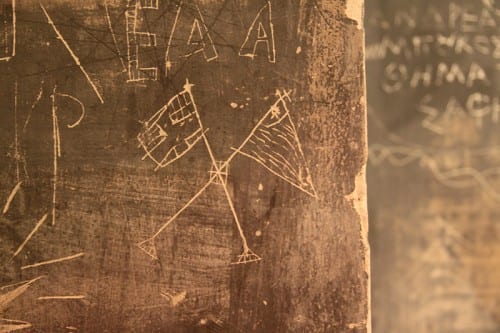 — Photographs from documentation of Memorial Site 1941–1944, Athens, December 18 and 20, 2014 (photographs © Penelope Vlassopoulou)
— no water, 2015, video of intervention/performance, dir. Yannis Karpouzis, 4 min. 59 sec. (video © Penelope Vlassopoulou)
Penelope Vlassopoulou
no water
public space intervention/performance
Athens
2015
Starting point: Memorial Site 1941–1944
Number of drawings/messages: 19
Materials: Wheat flour and carob meal
Surface: The city pavements and squares
Itinerary: The usual route taken by demonstrations in downtown Athens
Ending point: Across from the Greek Parliament
Duration: 7 hours
Date: March 26, 2015
---
The corresponding print element of this project was published in the Fall 2016 print issue of Art Journal.
---
Penelope Vlassopoulou began her Metamorphosis series in her home city of Athens. The series evolved in multidisciplinary dialogue with diverse urban environments including Berlin, Belgrade, and Chicago. In March 2015, Metamorphosis returned to its point of origin with no water tracing a link between Greece's historical past and the country's current predicament.
no water began in December 2014 with the documentation of the wall carvings of the former detention facility at 4 Korai Street in Athens, and culminated in the intervention/performance of March 26, 2015.